WorldFlight 2018
Update: -Well Worldflight is over for another year... and Perth raised over $12000 for RFDS WA. What a great effort...
Hopefully next year I will have a more active role, and perhaps a sim...
Previously
World Flight 2018 has kicked off for another year, With the Perth Team rearing to go... Gwynn will be flying his B737-800NG and Greg will be flying his B747-400 .
http://worldflightperth.com.au/flight-media/2018-route-map/
Participants from around the globe raise money for their own charities by conducting their own events;
WorldFlight Australia is a virtual round the world flight that has raised over $300,000 for The Australian Royal Flying Doctor Service.
WORLDFLIGHT will commence in Sydney November 4th 2018 (Nov 3 GMT) and finishing on November 10th. As we get closer to the departure date we will provide more details of the route, flight plans and suggested scenery links so that other members of the VATSIM network can join in and fly along with the group. Live video feeds can be found on our INTERACT pages and you can follow the fun on our FaceBook page.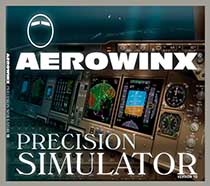 Simulator rides in the Boeing 747-400 cockpit can be arranged but we do ask for a donation to the RFDS (receipt provided for tax purposes). The donation is based on time spent in the cockpit and is;
$150 for an hour
$200 for 2 hours
$350 for 3 hours and over
No experience is necessary as an instructor is with you teaching you how to fly the aircraft and performing many interesting approach and landings.
To arrange a flight, send an email to This email address is being protected from spambots. You need JavaScript enabled to view it.